Your Dog Magazine November 2018
---
Issue Media
Issue Meta Data
Issue Number:

70

On Sale:

05/10/2018

Digital Edition:

£3.99

Print Edition:

£0.00 (plus postage)
Issue Summary
Inside the November issue you will find a dog owner's guide to autumn, find out how you can make life easier for elderly pets, and what it's like living with a dog on crate rest. Plus, what is canine compulsive disorder? We honour the brave by remembering our military dogs, find out about the working histories behind the breeds, 41 great giveaways, and much, much more!
On Sale: 05/10/2018
---
Why Not Subscribe?
Ensure you never miss an issue of your favourite magazine by taking out a great value subscription.
---
What's in this Issue?
This month we're celebrating just how amazing dogs can be.
From the remarkable Oddie, who, along with his owner/handler Laura Williams, is one of the search dog teams for lowland rescue Search Dogs Buckinghamshire (see page 16), to the incredible military working dogs, whose courage and devotion to duty is to be recognised with their own national memorial.
The Portland stone cenotaph will be guarded by bronze sculptures of four heroic dogs, who will represent all military working dogs. You can read their moving stories on page 36.
The organisations working to help the homeless and their dogs in some of the UK's major cities come under the spotlight this month too. As well as highlighting the help and support these organisations and charities provide, the feature underlines the incredible bond that develops between the homeless and their pets, with many seeing their dogs as a lifeline, providing unconditional love and companionship to those who have fallen on hard times.
It all makes you appreciate just how lucky we are to share our lives with these wonderful animals. Enjoy your monthly dog fix!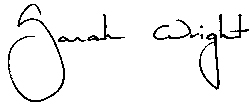 Sarah Wright, Editor