Your Dog Magazine June 2019
---
Issue Media
Issue Meta Data
Issue Number:

77

On Sale:

07/05/2019

Digital Edition:

£0.00

Print Edition:

£0.00 (plus postage)
Issue Summary
Inside the June issue you will find top tips on how to get your dog to listen to you, a dog lover's guide to Cumbria and the Lake District, how to stop your puppy from play-biting, how to make your dog walk the high spot of your day, and in the final part of our series on dog activities, we take a look at the sport of rally. Plus, celebrating dogs in art, meet the rescue dog who never lost her capacity to love, and 91 great giveaways!
On Sale: 07/05/2019
---
Purchase Options
Great news! You can get access to this issue and the entire archive for just £18 a year with the Your Dog Membership. Membership also includes over 400 dog-friendly offers and discounts, exclusive competitions and a travel gift pack.
What's in this Issue?
Many of the names and places mentioned in 'A dog lover's guide to Cumbria and the Lake District' this issue are familiar to me. I was brought up in Cumbria, and most of my family still live there, so trips up the A1 and over the pennines to this most beautiful part of the country are a regular for me.
For dogs, it's heaven! The space, the freedom, and the wide, open countryside are invigorating, and every time we visit, our Norfolk Terrier, Bertie, leaps out of the car with his tail wagging and a huge grin on his face!
Two places I love to walk are the fells above Caldbeck (in the northern part of the Lake District), although you do have to be aware of sheep here, and the Solway coast, where you and your dog can walk for miles, often without seeing a soul.
Turn to page 45 for lots more dog-friendly ideas if you and your dog are heading north.
For more adventures, how about visiting Chatsworth in Derbyshire and the 2019 exhibition 'The dog: A celebration at Chatsworth'? The exhibition explores works not only from Chatsworth's own collection but also some on loan from both public and private collections, and was inspired by the Cavendish family's enduring love of dogs. Find out more on page 22.
Finally, if you want to try something different this summer, how about turning your hand (and paw) to rally? When Bertie was younger, we both enjoyed this sport, and found it a real bonding experience. It is an activity for every type of dog and owner, so discover more about it on page 36 this issue.
Have a happy June!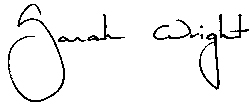 Sarah Wright, Editor