Your Dog Magazine February 2019
---
Issue Media
Issue Meta Data
Issue Number:

73

On Sale:

07/01/2019

Digital Edition:

£2.99

Print Edition:

£0.00 (plus postage)
Issue Summary
Inside the February issue we help you find your ideal dog-friendly holiday, find out the truth about canine adolescence, and discover the UK's most dog-friendly pubs. Plus, your chance to win tickets to Crufts, find out all about agility, how to keep your pet busy and stimulate his senses, and 53 fantastic freebies!
On Sale: 07/01/2019
---
Why Not Subscribe?
Ensure you never miss an issue of your favourite magazine by taking out a great value subscription.
---
What's in this Issue?
I know from the many emails we receive that many of you have been readers of Your Dog Magazine for several years, some even from the very first issue (24 years ago!).
It's lovely to have earned such loyalty, and to recognise so many of the names of regular readers who like to keep in touch with news of their dogs, their plans, and achievements.
Many of you are very good at keeping us up-to-date about which features and articles you particularly enjoy in the magazine — as well as those you don't (although, fortunately, there don't seem to be too many of those)! We love getting this feedback, and it helps us to ensure that we are delivering the kind of content that readers want.
This issue, in the middle of your copy of Your Dog Magazine, you'll find a questionnaire, which we hope you'll take a few moments to fi ll in and send back to us. It will help us to make sure we continue delivering that spot-on content in the year ahead, and beyond, and it will also tell us a bit more about you and your interests.
To help make filling in the form even more appealing, everyone who completes the questionnaire will be entered into a draw to win a £50 Amazon voucher.
Thanks in advance for your help, and once you've completed the paperwork, put your feet up and enjoy this latest issue of your favourite magazine.
Until next month…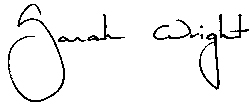 Sarah Wright, Editor