Your Dog Magazine April 2019
---
Issue Media
Issue Meta Data
Issue Number:

75

On Sale:

08/03/2019

Digital Edition:

£2.99

Print Edition:

£0.00 (plus postage)
Issue Summary
Inside the April issue you will find the first part of our new series all about breeds from around the world, get out and enjoy the great outdoors with your dog, as we look at more holiday options for dog lovers, and advice on how to cope with a fussy feeder. Find out how to give your dog an MOT as the overall body check kicks off this new series, plus your chance to win tickets to the Dogstival festival, and a double helping of giveaways!
On Sale: 08/03/2019
---
Why Not Subscribe?
Ensure you never miss an issue of your favourite magazine by taking out a great value subscription.
---
What's in this Issue?
Since April 1 is the day for pranks, hoaxes, and tall tales (just check out our feature on page 62 this month), here at Your Dog we've entered into the spirit of things.
Somewhere in this issue (although NOT including pages 62 and 63), we've planted an April Fools' Day story — a tall tale. If you spot it, then you're in with a chance of winning one of five practical, yet stylish, Sophie Allport shoulder bags, along with a matching key ring.
Simply identify the spoof story, then turn to page 81 and complete our competitions entry form (postal entries only for this competition), filling in the headline of the story. The closing date for entries is April 15, 2019 (UK only), and the first five correct entries drawn after the closing date will be declared the winners.
Good luck in your search, and while you're doing that, check out the content in the rest of this issue — there are several great new series; one all about breeds, another full of practical advice on giving your dog regular health checks, and a third on six people who changed the dog world. We kick off this month with Richard Martin, a founder of the RSPCA, and legendary animal welfare campaigner.
Have fun this month.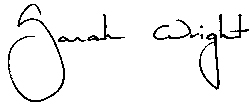 Sarah Wright, Editor