Your Dog Magazine May 2018
---
Issue Media
Issue Meta Data
Issue Number:

64

On Sale:

06/04/2018

Digital Edition:

£2.99

Print Edition:

£0.00 (plus postage)
Issue Summary
Inside the May issue of Your Dog you will find your chance to win a year's supply of dog food! Find out how to challenge yourself and aim to do something different with your dog this year, plus how to make your dog walks more exciting. What it's like living with a dog with heart disease, your top 10 breeds — the Cocker Spaniel, and six pages of advice, tips, and puppy pics!
On Sale: 06/04/2018
---
Why Not Subscribe?
Ensure you never miss an issue of your favourite magazine by taking out a great value subscription.
---
What's in this Issue?
May is the time when we can really start getting active with our dogs again — and put all those memories of snow drifts, freezing fog, and the 'Beast from the East' behind us. It's also a time when we start to think about trying something new, either with our dogs or on a dog-related theme.
Our lead feature this month is all about challenging yourself and providing the inspiration you need to do something different in 2018. From paddle boarding to walking for charity, there are a host of ideas on page 10.
Walking is a bit of a theme this month. We've got a lovely linear walk for you to try, recommended by one of our readers, through the pretty Northamptonshire countryside (page 68), and then our feature 'Wake up your walks!' (page 22) reveals some of the latest research on dog owners' walking habits, and asks readers to share their walking routines; you might just pick up a few tips yourself.
And, don't forget, if you're thinking of getting a new puppy, Your Dog Magazine is the perfect place to be. Our 'Project puppy' section of the mag this month has lots of advice on going to view a prospective pup, including tips on what makes a healthy youngster, and a list of questions you might want to ask the breeder. Plus, there's lots of advice for those taking on a rescue pup, too.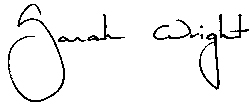 Sarah Wright, Editor in chief